Sales has changed.
Has your sales strategy?
We help new hires sell faster and tenured reps sell more with a proven mix of NEW & OLD school sales strategies.
Legendary Sales Coaching
Your competition knows us, you should too.
A century of caring for children
You always know what's best for your kid, so if a time comes when you need help, here's one more thing to know: not all hospitals can deliver the same quality of care.
Discover why different matters
Home of Sales Performance Coach
Rick Lambert
Over 1,000 companies have selected Rick Lambert to coach their salespeople in hypercompetitive markets throughout North America. His trophy case is jam packed with global awards and industry recognition from 1998 to 2022.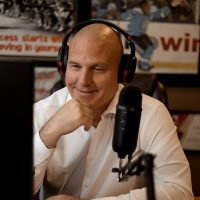 Catch Rick on LinkedIn every Thursday on his podcast - THE SMARKETING SHOW.
Start selling to WIN with us.
We make it easy to customize a learning experience that's right for your people and your budget.
Book a No Obligation Conversation